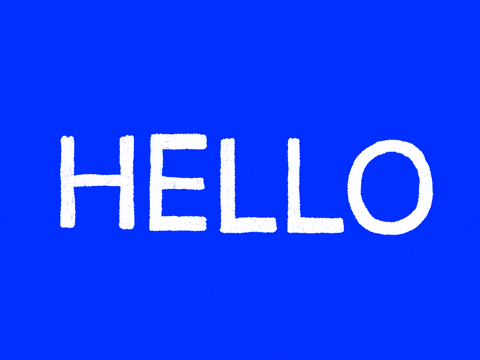 How To Effectively Network An Event While Having Fun!
Everybody's getting ready for this summer's blockbuster event, the 2018 Philadelphia Curve Weekend! (Presented By PlusSizeMePlz)  While I know most people are concerned with what fabulous outfit they'll wear; we want to focus on a topic that can open doors for you while you enjoy yourself.
Networking is a topic that makes people feel uncomfortable because meeting new people can be intimidating. If your goal is to be more visible and create a business connection with someone or a group, I will explain exactly what you should do.
Get rid of the word Networking! Think of it as an opportunity to learn more about people.  It's all about having conversations and establishing real connections that are mutually beneficial.  This means you will need to:
1. Do your research.  
Know who's at an event. Research their interest (so you can use them as talking points)  Have some type of knowledge of the guest that will be present.
2. Be armed and prepared for conversation that will help break the ice when you initially meet someone.
Avoid topics like politics, sexual references, and religion. Ask questions about what connected them to the event. The most memorable connections are created by my next point.
3. Become an active listener.
Most people like to talk about themselves. Engage people on a different level by listening and identifying their passions, needs, and goals. Maintain eye contact. It builds trust and let them know you are truly interested in what they are saying,  Ask questions like " What is it in life that you are absolutely passionate about?" Once you find out this information it will better prepare you to converse with them on a more personalized level.
4. Speak about your passions not your personality.
After learning more about the person, speak to them about your previous history with projects and your core values. Refrain from making references about yourself unless you are asked specifically. At this point you need to become a consultative salesperson. Create real connections. Offer real suggestions of how to solve problems or create new collaborations. Be ready to offer people your services, and explain how a business relationship could be mutually beneficial.  Networking is about creating new friends. Remember "Your Network is Your Net Worth".
5. Strong Closing -
Often times the way you open your conversation is strong but you lose momentum as the it progresses. Make sure your closing is followed up with your social media information, business cards, or comp card. I've seen people talk their way OUT of a business deal because they don't properly close a connection. After you thank someone it's important to FOLLOW UP. Making a good impression is only the beginning. Send the potential client a DM or following up message. If you offered them a service, don't delay, let your word be your truth. Leave on a good note.
On a lighter note make sure you twerk AFTER you give out your business cards! (im kidding)
Have F U N !!!!!! I can't wait to see all the networking and friendly connections being made. We want to Thank Catherine Ashly for designing such a great production!
 Written By:
Keith Burroughs Sr.
www.KeithBurroughs.Info
www.IGNWorldMedia.com
Instagram: @igrindnationCEO
Please reload
I'm busy working on my blog posts. Watch this space!
Please reload