I love fashion, but I'm no fashion Guru! I'm what they call a glam girl. Though I can rock with the best of them, I tend to stand in my truth. "If it isn't broke don't fix it." I love shiny and form fitted clothing so if its on sale and fits well, its coming home with me. (For my new followers let me be clear, I am NOT A FASHION BLOGGER. I know fashion, I like fashion, but I didn't create this page for it.) Never the less in 2018,  I realized that I wanted to try some new style ideas, but I felt kind of stuck. I mean, lets be real, all of us want to try new things sometimes right? and guess what? Its ok! Its perfectly ok to restyle and recreate your looks to represent who YOU are becoming. So here's what I did........
 I hired a funky stylist located in the Philadelphia region by the name of Carmelita. Her brand is "LitaF.Styles" and I simply adore the way she dresses. Her funky looks took me by storm, and I knew I had to give her a try! So, I gave her a call and we did a consultation to discuss the look I was going for. Fun, but sexy, edgy but tasteful. I am easy going but don't ever want to be raunchy, I'm not against it, but it just isn't my thing. She was extremely professional and gave me suggestions on how I can use old jeans and distress them to save a coin!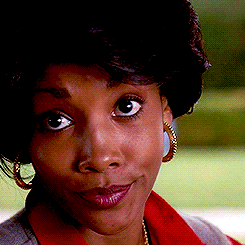 She tore holes in my jeans and I looked at her with the side eye like "Ma'am..... that cut you made is kind of high on my thighs, lol." She assured me that it would be dope and I can put lace stocking on and rip holes in them too. Now all these "holes" and all of these "rips" gave me anxiety but I was committed  to the process! She then gave me one of her signature tee shirts and  paired it with a yellow moto jacket. I tried the look on and to my surprise.... It looked amazing! 
The photo shoot was scheduled the following week and I was nervous to shoot this new look. The anxiety soon left after I met with one of my fav street photographers Danna of "Danna photography".As soon as I saw her I felt so much lighter. She gives such great encouragement on set. We started with a look I brought, and then we went right into the edgy look styled by Carmelita. Danna immediately said, "oh I love this look", and she began to shoot her life away. It felt liberating to try something new, and it was created from my specific requests. The energy and fun I felt that day truly lifted my spirits a great deal. I had been wedding planning and my self care routine had been broken into pieces. This was the first day in a long time that was about me, and I loved it!

Im no stylist, and styling looks like these spark my interest. I wanted to know more about Carmelita and her reason for styling, So I asked her these questions:
Me: "What was the motivation for starting  your brand?"
Lita F.Styles: "My motivation came from a place of emotional pain and sadness. I needed a change for my life mentally and emotionally. I love fashion and decided to focus on something that made me smile again. Styling allows me to make money and follow my passion all at the same time."
Me: "What does fashion mean to you and where did your LOVE for styling begin? 

Lita F.Styles: "Fashion to me is more so the "now". What's happening, what's in retail stores/online, what's in the media, etc. but Style is your ability to take the "now" and evolve it for a lifetime. Style is what's makes you YOU, it differentiates you from the rest and it's a representation of your best self! Styling came to me naturally I guess. At times I don't even think about it, I just put clothes on and then accessorize; I work well under pressure and procrastination. My passion came from a child, dressing dolls and Barbies to look fly as they headed to the fake club which was my bath tub lol."
Me: "What celebrity would you style if you had the opportunity?"

Lita F. Styles: "My daily canvas is plus size; therefore, I'd love to style a plus sized celebrity to showcase what I've done for myself for years! If I had to choose it would be singer Lizzo. She is a great representation of being who you are unapologetically!"
Me: "Lastly, how can people contact you for Services?"

Lita F. Styles: "Email: LitaFStyles@gmail.com
Instagram: Litafstyles_
Website: https://litafstyles.wixsite.com/litafstyles"
I had a ball rocking this look and I  encourage you all to try something new. Hire a stylist or find new inspiration to spark up fun looks in your wardrobe. The great thing about fashion is, you can be who ever you want to be. Today I am  FUNKY HIP MOM... Tomorrow who knows, but I am now more open to try more looks like these. Thanks Carmelita and thank you Danna for these amazing images! 
 Photo CREDIT by @DANNAPHOTOGRAPHY 
Please reload
I'm busy working on my blog posts. Watch this space!
Please reload