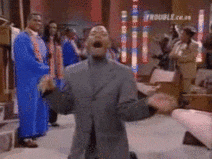 Every bride deserves to have a fairy tale wedding, but sometimes what we deserve or even pay for isn't what we receive ..... 
I needed time and a moment y'all.... 
I needed the support to get through the wedding, to survive the anger and recover from my experience with Palace Resorts. My health was compromised from the stress, my baby could have died and these things will be connected with my forever memories of my "special occasion." To my family and friends who stood by us through out this process, THANK YOU from the bottom of our hearts.
The way you all showed up for us and continue to do so, is a true testament of loyalty and friendship. You all mean the world to us and we couldn't have made it through without your love.  
I began my wedding planning process in March of 2017. I was a having hard time narrowing down the process of what kind of ceremony I wanted. Would it be in Philadelphia? Would I travel? I had a list of questions and my matron of honor helped me to get some answers. "Do you want to get married here? What do YOU think would be best for you?" I then realized I wanted a destination wedding. You see, a few years prior I stayed at the Moon Palace resort in Mexico for her wedding and loved the experience. "They have a location in Jamaica maybe you should call them and look into that option. That night I looked up the location and got excited. "This is it babe!" James looked and became excited too..... "Were getting married! 
Months would go by and we put down our deposits. Things seemed to be going smoothly until a few months before the wedding. The phone calls to confirm my wedding package and the locations were a disaster! EVERYTHING I agreed to was all WRONG! Including the time of the wedding. I requested for a sunset wedding, Because I have Lupus and can't be in direct sunlight when the sun is the highest in the sky. They refused to change the location or timing even though I explained my health conditions and paid my deposit over a year prior! They arranged for my reception to be out in the open and refused to offer a tent unless I paid for it, in which again, the error was made from your company. I requested a specific service and venue, paid for it, and your company disregarded the request and then decided to throw me what was left. AT THAT POINT, I wish I could have relocated my wedding else where but it was too late. We would be leaving in 4 weeks. We had all of our family and friends traveling with us so all we could do is pray for better once we arrive. 
The Arrival......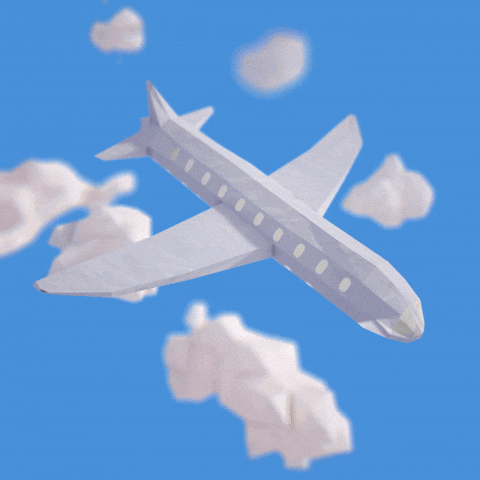 We arrived to the resort and was greeted by staff members, they appeared to be very pleasant at first but their tone soon changed as our stay continued. At check in we were bullied into sitting with a "resort specialist" who wanted to sell excursions to me and my guests. I had to bluntly tell the man, "Sir, My family and I have been traveling for over 8 hours. My children and I are hungry, we are going to have to revisit this in the morning." Little did I know, They were harassing each of my guests to use their resort credits (which were worth nothing btw), and trying to sell them a time share. I checked into my room and my room was all wrong. the toilet didn't work properly and I had to call for several items to be replaced in the room through out the evening. With each phone call the customer service representative become more annoyed. One replied, "Ma'am is there anything else you need this evening," in a passive aggressive tone. I replied, " Well it depends on if they relocate me from this faulty room, like iI requested. If not Ill be calling back I'm sure of it." I would later learn that a cooperate business bought the hotel out so all of the "quality rooms" where given to them. While me and my guests received what was left over. Married couples slept in double beds, and though they paid for king size ocean view rooms, they surely didn't receive it nor didn't they get a refund of the difference. I n other words, we were throw to the side and disregarded because of they were catering to the company named "Stream".
The next few days wouldn't be any better. The servers were rude and made snarky remarks about my little brother and sister calling them fat. My mother arrived and said that my sister (who is disabled) fell three times in the "Special needs/Wheel Chair ACCESSIBLE Room", because the drain was backed up. Their room was outdated, yet they had to pay the same rate as the rest of us. the patterns of disappointment didn't change and the tone of the workers remained the same. No matter how many times we complained about the rooms, or the service nothing was done about it. They only thing said was,  "Unfortunately we are booked to capacity and can't make any changes at this time." The rehearsal dinner was on the beach, the food was displayed beautifully and then we realized it was COLD! How, how can this get any worse? I cried, and just decided to cut the dinner short due to embarrassment. I was set to get married to James tomorrow, come hell or high water, I was going to marry that man.
The Wedding......
I woke up the morning of my wedding day willing to put my experiences behind me for the sake of having my ONE DAY. All I needed was to be married to the man of my dreams and I was willing to put it all behind me. My Wedding planner Stacy Ann did the best she could to accommodate my concerns. None of this was on her she did a great job. I showed up in a world wind because of the way I was treated and she is was the ONLY ONE, who was able to keep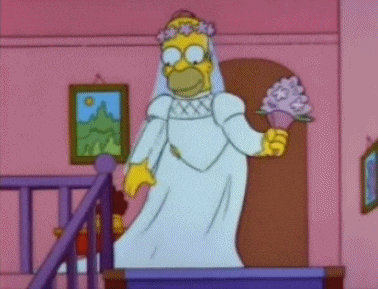 her word and assure that my day would run as smooth as possible. 
The wedding was beautiful. My family and friends surrounded us with love and support. The best part was ending the ceremony early to meet our guests at the pool to unwind. (#swim-soiree Catherine Ashly style) We spent the remainder of our evening swimming, dancing and laughing. At around 11pm my brother and sister entered into the buffet to get food for me. While they were there, they were mocked for their weight and size. Though the incident was reported, this again was a moment that my family will never forget. Being made fun of, after paying to relax and stay at a resort, simply wasn't in the plans. 
The After Math......
Now this part.......
M y mother called me at 4:30am saying that Peanut, (James Penn burke 3rd, my son) was having trouble with his breathing and kept coughing. I went to her room immediately where I gave him his inhaler. He began to settle, within two hours or so, he started wheezing and breathing heavy again. I immediately started to panic as the coughing got worse and though the steam showers and baths helped, he would fare right back up as soon as we left the shower.I gave him the emergency dosage and decided to call back home and get advice from the nurses on call. Their recommendation was to get to the nurses station immediately. I called the front desk to explain my concerns and to ask them if we could talk to a doctor, they replied, "We don't have a doctor on site". I panicked.... "Do you have a nurses station, ANYTHING?"  Her reply, "What is this regarding?" I hung up. I heard a knock at the door, it was My husband. I was trying to fill him in on what was wrong while I hop back in the shower with the baby. Once we figured out where the nurses station was, I throw the baby in a towel and threw on clothes and we both ran barefoot to the nurses station. Once we arrived there, we began to explain the series of events. The first thing the nurse said , " Here is the price sheet." 
"When people or children are going through an asthma attack their airway becomes narrow making it difficult for air to go in and out. Inhalers/nebulizers help to open up the airways. The doctor wasn't on site for any emergencies and it took too long for them to arrive. The timing  in which the treatment is given to a patient will determine their method of recovery.  Waiting to long can be life threatening to a child that  can't control his own breaths." -  Attending Brides Maid (Also a Nurse.)
I don't think I can even say the amount of curse words I said in one sitting. The only thing I remember ending with was, "OH you'll get your money, but I advise you to treat my son immediately." She ran around in circles for about ten mins trying to locate a doctor on call, and suddenly, My baby passed out for the first time. I tapped him and squeezed him and talked to him and he woke back up. the nurse immediately got nervous and FINALLY decided to take his vital signs. We watched his oxygen numbers drop from 93, 91, 89, 84, (he passes out again), 80. My mother in law screams "Do something now!" my Husband walked her out as I began to historically cry. Finally the nurse hooks up the oxygen and peanut wakes up slowly saying he is scared and started crying. The doctor finally calls back and "instructs" the nurse to give him an albuterol treatment until she arrives. He begins to look a little better, still breathing heavy but better. The doctor arrives and examined my son. She told me she would continue with the nebulizer treatments and then left us for two hours with nurses because she claimed she had another patient and my son was showing improvement. He continued to show signs of distress even with the treatments and medicine. She finally returned and said we needed to go to the local hospital because there was nothing more that she could do. At this point peanut couldn't  go without the oxygen so we needed to travel with an ambulance to the local emergency room. I had a few friends finally address the family to let the guests know of our recent concerns with peanut. They immediately rushed over right in time to watch James walk out of the room in tears and me on the floor in tears. Right before they arrived to check on us, they nurses and doctor demanded we pay them 1,200.00 immediately in order to transport our son to a local hospital. It was too much, not because of the money.... more because of the fact that money was all they cared about more than saving a helpless 3 year olds life. They watched him suffer, milked us for money and then refused to take us to a local hospital unless we pass in advance. Though I know they were taking advantage of the circumstance, my sons life was more important of course, and without even saying a word my family and friends ran to get money without me even saying a word. I sat and cried not even realizing that by the time I opened my eyes again the bill had been paid in full and  my family and friends handed James and I a hand full of money and  credit cards. I still cant wrap my head around how insensitive they were and that this happened at the resort that I planned over two years to be happily married at. Yet here we are and the next stop for us was the local public hospital by the name of "Saint Anne's Bay."
The Hospital Stay.....
We arrived to the location within less than 10 mins. We began to walk into the hospital and the guard immediately stopped us to instruct us on their arriving protocol. NO PHONES, ONLY ONE PARENT, AND THE OTHER VISITORS MUST WAIT OUTSIDE BEHIND THE GATED AREA. Thats right folks, I had to hand over my phone to the guard, so I WOULDN' T BE ABLE TO COMMUNICATE WITH JAMES AT ALL UNLESS I WALKED OUT OF THE HOSPITAL OR TALKED THROUGH THE GATED AREA. With our priority focused on the baby and his health, I stayed inside with him and James waited outside. The nurses were extremely helpful and kind. I hate to admit that I was terrified of what I would find at the hospital but, can you blame me? We were basically ripped off of 1,200.00 to go ten mins up the road. 
All I could think of was, lord please, let them treat my son and quickly. The blessing is that they did, and in a few hours he started to look more like himself. After discussing the series of events that happened  with the doctor, she concluded that the air pressure used to treat peanut at the Resort wasn't strong enough. Also the prednislone was the wrong dosage and he needed a stronger dose. So let me get the straight, WE SAT IN A ROOM FOR 5 HOURS WITH A DOCTOR THAT CHARGED US FOR FAULTY MEDICAL PROCEDURES AND LATER CAME TO THE HOSPITAL WHERE I RECEIVED BETTER CARE AND CUSTOMER SERVICE FOR A FRACTION OF THE PRICE? HOW? How is it that the resort that I paid to vacation with, provided a doctor that had my sons life in their hands and they did nothing but harass us for money?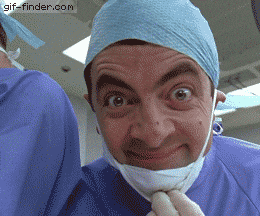 After reviewing the X-rays the doctors didn't feel comfortable with sending him home, so we stayed over night in their pediatric unit. The doctors there were simply amazing! Peanut had his treatment every 2 hours like clock work and when he woke up the next morning he looked like my baby again. I could never repay them for all the love and support they gave to me at that time. They could have taken advantage of my situation just like the resort did, but they didn't! I am so humbled by their professionalism and diligence to do their job no matter who walks in that front door. Though the procedures aren't like the ones we adore here in the U.S.A., they saved my sons life and I won't ever forget that! 
The Long Travel Home........
Once we were released we headed back to the resort to gather our things and prepare to leave the next day. Unfortunately we didn't have a good stay so the thought of us leaving this place made me happy! We took a walk on the beach for the last time and went to bed. I stayed up half the night watching my baby breath and as soon as the sun peaked through, I made my way to eat and headed to the lobby to check out and catch our flight. I would like to say that because my baby was feeling better that things were looking up, but that wasn't the case. The stress of it all made me spiral and I began to flare that morning. 
Check out was something out of a movie, they attempted to charge us fees on top of fees for things we didn't participate in and then refused to refund us for it. My mother in law was charged an extra day of $422.00 that we refused to pay because of a error they failed to fix or acknowledge. (we would later learn that they authorized a payment on her card two weeks later for the total and she is still fighting to get her money back. 
The travel home was peaceful and returning home was the highlight of it all, but the damage had already been done and my body had enough. I knew this LUPUS flare would be horrible but I NEVER IMAGINED it would be as bad as it was. 3 MONTHS!!!! It has taken me  3 months to recover from the stress of this vacation. Im still not 100 percent, but, I am well enough to share this story in hopes to prevent anyone from experiencing what I went through with this resort company! I sent surveys and emailed them constantly and they ignored them all UNTIL, I WENT ON TRIP ADVISOR AND COMPLAINED PUBLICLY ! I have requested my money back and they refused, even though they admit to their wrong doing, they only wanted to offer a two nights stay at a resort of my choice in exchange for a signature for me to NEVER SPEAK OF THIS AGAIN! First of all, No, JUST NO..... Second of all, my baby could have died, third of all I have integrity and you aren't even offering me my money back for the shyt show of a wedding/vacation you promised me and you want to silence me with 2 nights stay totaling to $840.00.... keep your money. If I CAN PREVENT someone from wasting their money and having a potential wedding disaster I will! 
I am saddened by extreme circumstances James and I endured but here are the things I will forever be thankful for:
Marrying the love of my life

Coming home with both children

Having amazing friends and family that continue to show up and show out with love and support

The amazing physicians and nurses at Saint Annes Bay in Jamaica

God for reminding my husband and I that he is always there to carry us through all turmoil and pain

The images I received from our friends to remember our "MOMENT"
As I share this with you I want you to take the time to love on your "people". I learned so much from this experience in terms of traveling with health concerns. My family will never travel without making sure that there is at least a doctor on the resort. Anything can happen and at any time so I will be sure to do my own research and only stay at resorts that have such accommodations for their guests. Life comes at you fast folks... Stay humble and prepared. Oh and never travel to any Palace RESORTS! 
and now the  images .....
of course by none other than KIA CALDWELL PHOTOGRAPHY